GRAMMER Compacto Basic MSG83/511 **Obsolete**
GRAMMER Compacto Basic MSG83/511 **Obsolete**
400mm Seat width Mechanical Suspension. Compact suspension, that minimizes dangerous shocks and vibrations and thus offers optimal health precautions. Narrow Dimensions. Individual adjustment of the driver weight by turning the knob. GRAMMER part number 1081365
Download Specification Sheet
[369.8kb PDF]
Additional Information
Height adjustment for exact and individual height adjustment. Suspension Stroke - 80mm. 3 Step Height Adjustment - 60mm. Weight Adjustment - 50-130kg. Fore and Aft Adjustment - 150mm.
Available with Different Tops and Accessories. Available in Fabric. Seats meet EEC 78/764, ISO 6683 and ISO 7096 in suitable specifications.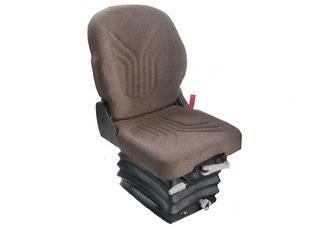 *Photo may not be accurate depiction of colour.
Related Products