15L Hand Wash Unit with Soap Dispenser
15L Hand Wash Unit with Soap Dispenser
Water container/hand wash unit. Soap dispenser and tap included. 345mm across top. 275mm across bottom. 315mm high. 250mm deep.
Additional Information
Very well designed and economical hand wash unit for service vehicles, chemicals handling equipment, horsefloats and farm equipment. Soap dispenser is attached to the tank.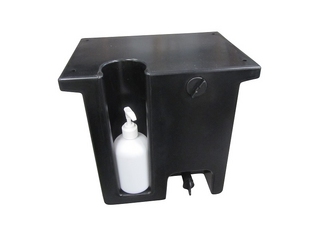 *Photo may not be accurate depiction of colour.
Related Products