Mazda Miata MX5 1990-05 Plastic No Zip Window, RC Vinyl Black
Mazda Miata MX5 1990-05 Plastic No Zip Window, RC Vinyl Black
Mazda MX5 Miata Budget Top with Plastic Window, No Zipper. Non-original one piece design, No deck seams. Rain Rail not included. Made with single listing, at rear bow.
Product Code:
TOM2904BKNZ
Additional Information
No bowstraps required for 90-97 models. (For 99-05 models, reuse original bowstraps).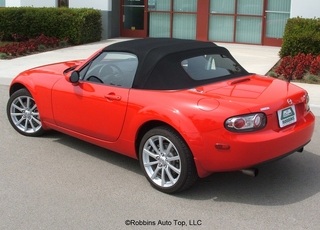 *Photo may not be accurate depiction of colour.
Related Products