Mazda Miata MX5 1990-05 Heated Glass Window RC Vinyl Black
Mazda Miata MX5 1990-05 Heated Glass Window RC Vinyl Black
Mazda MX5 Miata Non-Original Top with Heated Glass Window, No Zipper. One-piece design, No deck seams, No black bezel around glass. Made with single listing, at rear bow.
Additional Information
Before installing top on 1990-97 models, bow straps must be installed on top frame (included in box). Add 30 minutes to labor time to install new Bow Straps. Die cut plastic retainer pieces. Rain Rail not included.
.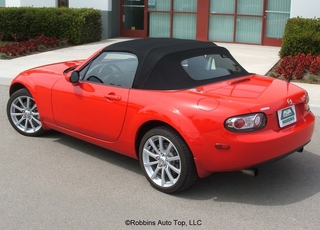 *Photo may not be accurate depiction of colour.
Related Products