Mazda Miata MX5 2006-09 Heated Glass Window RC Vinyl Black
Mazda Miata MX5 2006-09 Heated Glass Window RC Vinyl Black
Mazda MX5 Miata Top with heated glass window. Original Style One Piece Design with Listing Panel, No Deck Seams and No Zipper. Improved Rainguards sewn along sides of top (above door glass).
Additional Information
Rain rail not available, must reuse original rain rail.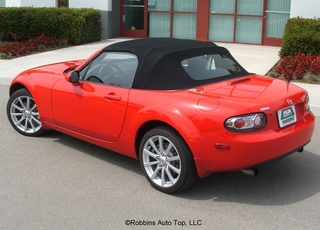 *Photo may not be accurate depiction of colour.
Related Products